---
Featured Event: Virtual Museum Tours
The Visit Britain website contains a list of Museums offering virtual tours.CLICK HERE
---

List of free on-line events from Eventbrite
---
Guided online tour of the Palace of Westminster


In a 45-minute free online talk your presenter takes you on a guided 360° virtual tour. You will have a detailed look inside several rooms including the Commons Chamber, Lords Chamber and Central Lobby with its magnificent octagonal ceiling.
The presenter will share some of the fascinating history of the building, and talk about how each room is used today to support the work of UK Parliament.
Also included is Westminster Hall, the oldest part of the building and scene to many historic occasions including the trials of Guy Fawkes and King Charles I.

For more details and to book a time slot see this page on UK Parliament website.
---

Learn A Language with Cornwall Libraries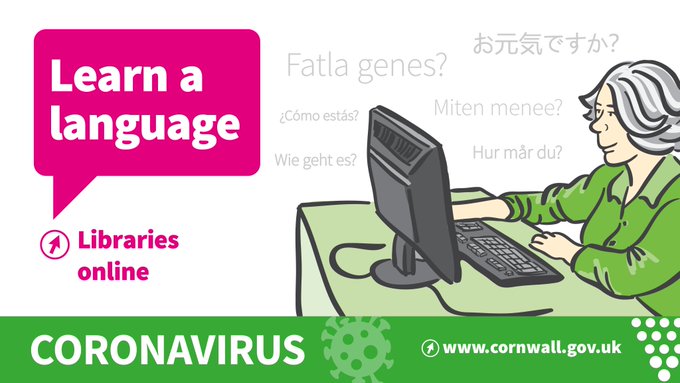 You can access over 80 free online language courses with your Cornwall Library card: Details here
Cornwall Library also provides members with free access to a wide range of online resources. These include electronic books, eAudiobooks, online newspapers and magazines, More details here.
---
---
Free Plays, Musicals, Classical Concerts and Operas
A daily guide to events available via this link
Links to other theatres and Concert Halls

A vast amount of information about various aspects of The Edinburgh Festival still available on-line. Here are a selection of links:-
---
Museums and Galleries
Links to Virtual Tours
---
Free Films
A selection of websites offering free films
---

Books and Reading
The Great Big Book Club "........set up by authors for book lovers in the time of lockdown. Watch interviews and live-streams with your favourite authors. Read reviews from our favourite bloggers. "

Writers Against COVID19 - The project was begun when the UK went into lockdown in March 2020, with a short story published every day
---
YouTube Videos

Links to Live Events, Sports, Cooking, Study, Workouts, Music and much more. Visit YouTube Spotlight Page


---
Family History Resources
---
Virtual Garden Visits
---
Other U3A Group Webpages
---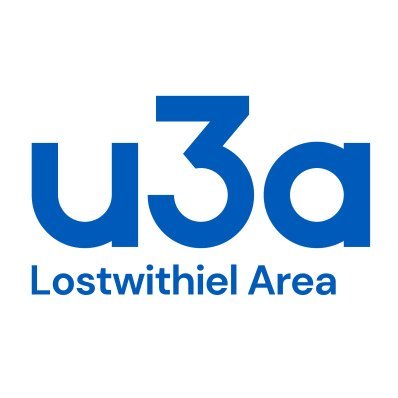 Lostwithiel U3A Groups with recent updates to their webpages
Several of our groups have added extra information to their webpages;
For Example:-
---

Connecting with others



During April BT partnered with ITV to run a series of daily tech lessons to help you and your family stay connected. Episodes are available on-line via Top Tips on Tech.
---
On-Line Courses
A vast number of other on-line courses are available. Try searching these links to find a topic of interest:-.
---
Local Links
---
Royal Voluntary Service

The RVS has set up a Virtual Village Hall with lots of information including:-
Creative, Arts & Crafts,
Recipes & Baking
Health, Wellbeing & Exercise
Something Different
Technology Skills
---
Other Links